MCR Acquires Housekeeping Management Platform Optii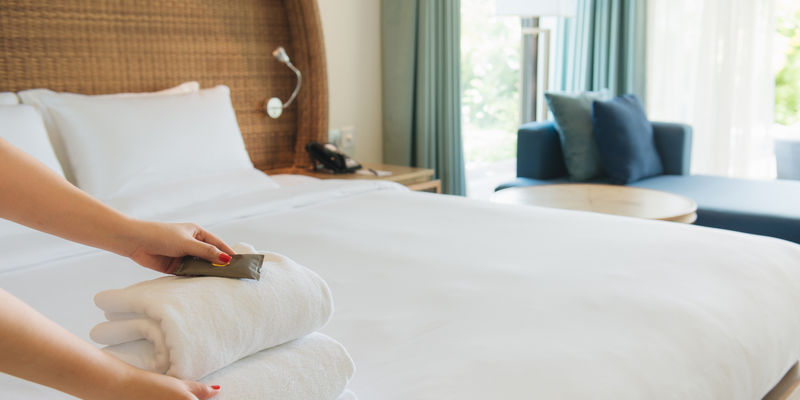 Cloud-based hotel management platform Optiii was acquired by the owner-operator of the hotel RCM for an undisclosed sum.
Optii, headquartered in Austin, Texas, will remain a standalone company, with its existing management team — including CEO Katherine Grass, Founder and Chief Strategy Officer Soenke Weiss and Chief Revenue Officer Deborah Pevenstein — still intact.
With the acquisition, MCR's portfolio of 140 branded and independent hotels will use Optii's housekeeping software to service more than 20,000 rooms per day.
Used by hotels to clean more than 10 million rooms worldwide, Optii's AI-powered platform optimizes work and cleaning sequences to reduce costs and turnaround times. It also has an internal communication tool that allows hotel managers to automatically assign and track jobs and guest requests in real time.
As part of the deal, hotel management software company StayNTouch – which MCR acquired for $46 million in August last year after then-President Donald Trump blocked the sale of StayNTouch at Shiji Information Technology – will integrate with Optii.
Subscribe to our newsletter below
"We are honored to have been selected by MCR to join their portfolio of companies. This acquisition will significantly strengthen our ability to provide hotels around the world with the technology they need to succeed in today's operating environment," said Grass.
"More and more hotels are realizing that investing in the right technology at this unique time can be a key driver of success. This is a huge growth opportunity for our business to build momentum in the US and Europe, as well as further develop our leadership position in Asia.
MCR President and CEO Tyler Morse added, "Innovation is a core value at MCR and the acquisition of Optii advances our mission. In our 140 hotels, we've used every housekeeping technology on the market – and Optii is simply the best.
"MCR's investment in Optii will extend its reach globally and provide the company with the resources to continue to introduce cutting-edge technology to the hospitality industry."