Increases Approved for CCODP Dietary, Laundry and Housekeeping Staff | News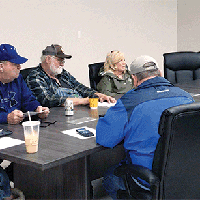 The Overton County Nursing Home Board held its regular monthly meeting on Thursday February 17 and discussed raising salaries for dietary, laundry and housekeeping staff at the health center and Rehabilitation of Overton County.
"The good news is that our dietary staff, our laundry and our housekeeping staff have been really stable, very reliable," said OCRHC Administrator Jennifer Bouldin. "However, we have some who are really approaching retirement age. And if anything will lead you to retirement, it will be the last two years.
She then presented the proposal to increase these salaries.
"Our current base rate for the dietary aide, housekeeper and laundry staff, and this is brand new, is $9, and for the cook it was $9.50," said said Bouldin.
"We are proposing to increase the base rate for dietary aids, housekeeping and laundry staff to $10.50," she said, "and for kitchen staff, to $11.50 $.
"The cook has a bit more responsibility."
She also proposed to increase the current staff by $1.25 per hour.
A weekend differential of $2 per hour would be added for day and night shifts on Saturday and Sunday.
County Commissioner Robbie Melton moved a motion to approve the proposed wage increases, and Commissioner Darwin Clark seconded it. In the vote, Commissioners Melton, Randall Boswell, Billie G. Phipps, Clark and Chair Donna Savage all voted yes.
Later in the meeting, the board voted to give Director Bouldin a 2.5% raise.