Celebrity Cruises will give you extra loyalty points if you skip housekeeping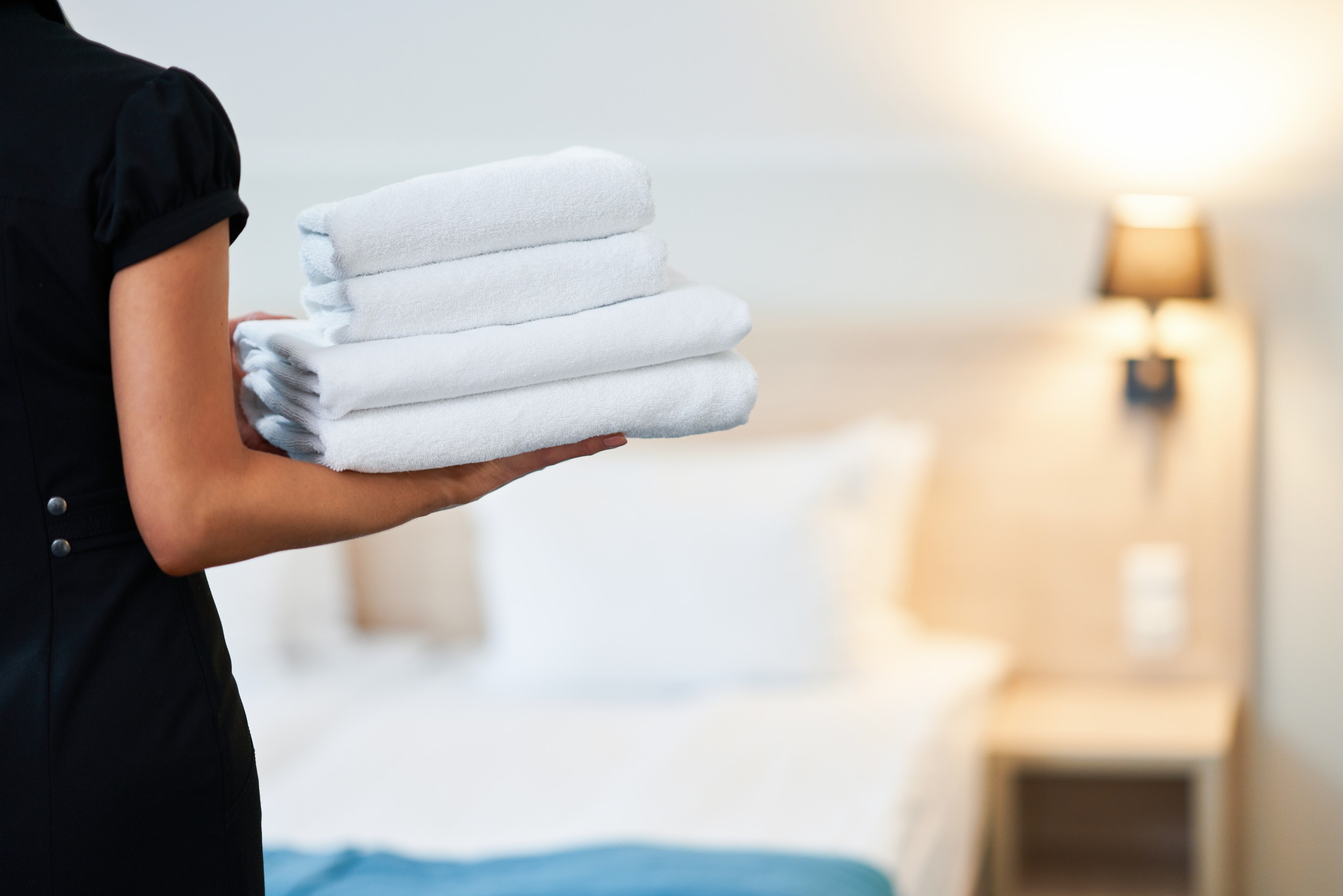 A cruise line is trying to incentivize passengers to save on laundry services by giving them extra loyalty points if they reduce the amount of onboard housekeeping services.
Celebrity Cruises offers guests the opportunity to receive discounted onboard housekeeping services in exchange for points at the Captain's Club.
Celebrity calls it the Go Green program, where customers can enroll in this program and will receive an additional night of Club points based on their cabin category.
The objective of the program is to reduce the environmental footprint of the ship by:
Reduction of water consumption
Reduction of energy consumption
Reduce chemical consumption
The current housekeeping service consists of twice-full daily cleaning and sanitizing services; morning and evening.
The Go Green program offers a full daily cleaning and sanitizing service. Overnight touch service will provide bed turndown, room ambience adjustment, trash removal, and organization of guest items, making the cabin and bathroom neat with a touch personalized. With Go Green, the customer will specify a preferred time for their housekeeping services.
Go Green bonus points will be equivalent to an additional night's worth of points based on the member's cabin category for the participating trip. Discounted upgrades, including those earned through the Move Up program, will earn Go Green bonus points in the original cabin category booked (not the upgraded tier).
If a cabin withdraws from the Go Green program before the end of the trip, members of that cabin will not receive Go Green bonus points. Go Green Bonus points will be awarded within 10 business days of the cruise.
To participate, members can register online before the cruise at https://pages.email.celebritycruises.com/GoGreen or onboard on embarkation day.
Registration will not be permitted after the day of embarkation. One guest per stateroom must register for each cruise. The information provided must be correct or points will not be awarded.
Non-members opting for Go Green must join the Captain's Club to receive bonus Go Green points.